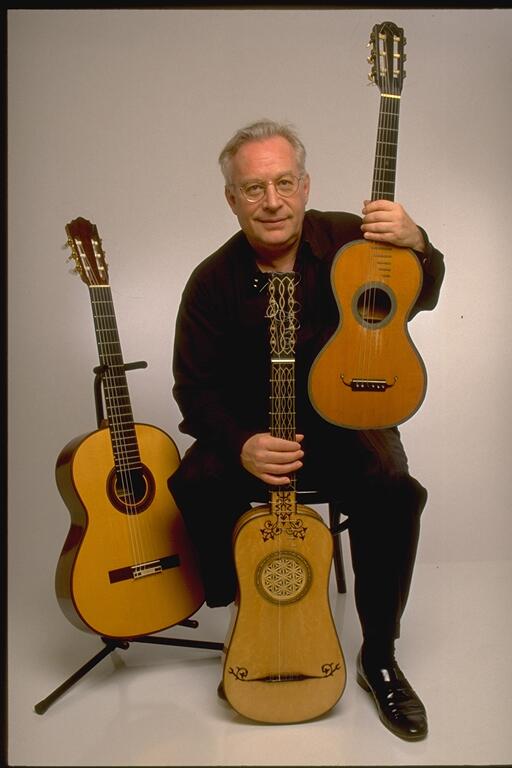 Jerry Willard was born in Cleveland, Ohio and began studying the guitar with his father Jeff Willard who was a guitarist. The guitar pedagogue Sophocles Papas recognized his talent and invited Mr. Willard to study with him in Washington, D.C. Subsequently he expanded his knowledge of musical interpretation when he worked with violinist Misha Mishakoff and cellist Warren Downs. Mr. Willard also studied with guitarists Richard Lurie and Alirio Diaz, both of whom influenced his musical and technical approach to the guitar.
Mr. Willard's performances have taken him to Alice Tully Hall, Carnegie Hall in New York City, and he has concertized extensively throughout Europe and The United States. At Mr. Willard's New York debut, Raymond Ericson of the New York Times said, "The recital was exemplary. Mr. Willard took lute in hand for some pieces by Adrian LeRoy and John Dowland and turned that normally pale-sounding predecessor of the guitar into a brilliant and vivid instrument. Back with the guitar, the performer played his own transcriptions of Bach's Lute Suite in E minor and five dances from Britten's Gloriana' plus Henze's attractive `Drei Tentos'. It was again the clarity of Mr. Willard's playing that gave special pleasure."
Well known as an ensemble player, Mr. Willard has performed with the Cleveland Orchestra, The New York Opera Company, The New York Consort of Viols, Queens Chamber Band , and the Long Island Baroque Ensemble. Mr. Willard resides in New York City and is on the faculty of the State University of New York at Stony Brook. He has published many transcriptions for guitar including "The Complete Lute Music of J.S. Bach" available through Music Sales Corp. and "Ten Sonatas of D. Scarlatti" available through AIG Publications.